When quality and performance count!
Automotive Batteries: Car Batteries and LTV

Deka's complete line of lead-acid batteries for passenger cars, light trucks, and vans are made in the U.S.A. of the highest quality workmanship and materials. We carry sizes and capacities for virtually any vehicle and vintage. Our most popular sizes are made with state-of-the-art calcium maintenance-free lead alloys for the lowest gassing rates, longest life and highest performance.
Visit our new ONLINE APPLICATION GUIDE!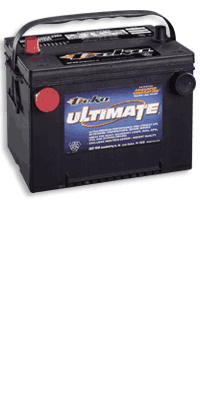 Keep your heavy-duty equipment operating with Deka commercial batteries.

Commercial Batteries

Deka Heavy Duty Commercial batteries are designed with special features to extend life and starting reliability for the demands typical of heavy-duty commercial equipment. Pounding vibration, frequent starts, long idle periods and weather extremes are no match for a Deka! Made in the U.S.A.